Various Properties
Mechanical Properties
Impact Properties
Impact Properties
Ⅰ. Charpy Impact Test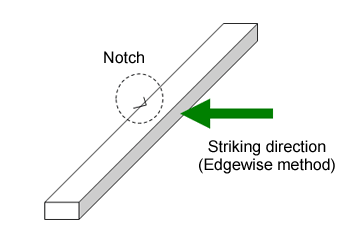 Fig. 5.36 Single-notch test piece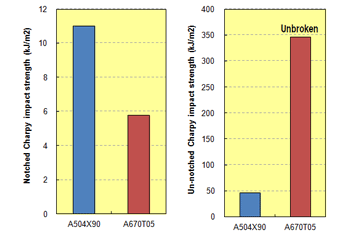 Fig. 5.37 Charpy impact strength comparison (23℃)
The impact properties, which indicate a material's toughness, can be determined from the potential energy difference resulting from striking the material with a pendulum hammer. The impact properties include the notched impact strength, as determined with a V-shaped notch, and the un-notched impact strength. (Fig. 5.36) In determining the un-notched impact strength, the entire test piece receives the impact energy caused by the hammer striking, whereas in determining the notched impact strength, breakage is promoted by concentrating the impact energy on the notch. For this reason, the relationship may be reversed depending on whether the test piece is notched, as with A504X90 (PPS - 40% GF) and A670T05 (elastomer improvement, unreinforced PPS). (Fig. 5.37) In particular, elastomer improvement, toughness grades may absorb impact energy by deforming considerably, so that they do not break. In actual product design, the notch effect (stress concentration) often cannot be avoided due to shape of the product and other factors. Thus, the notched impact strength is viewed as more important.
Table. 5.3 Impact properties of TORELINA™ (23℃)
Item
Units
Glass fiber reinforced
Glass + filler reinforced
Elastomer improvement
Unreinforced
A504X90
A604
A310MX04
A610MX03
A673M
A575W20
A495MA2B
A900
A670T05
Charpy impact strength
Notched
kJ/m2
11.0
12.0
8.0
7.0
15.0
7.3
7.5
4.0
5.8
Un-notched
45
46
18
22
55
36
40
260
345
※Test method: Conforms to ISO179-1
Ⅱ. Temperature Dependence
The temperature dependence of the Charpy impact strength of nine representative grades of TORELINA™ is shown in Figs. 5.38 to 5.45. The temperature dependence of the impact properties exhibits a different tendency depending on whether reinforcement is used, whether elastomer improvement is applied, and other factors. General reinforced grades (such as A504X90) have a low temperature dependence, and exhibit a stable impact strength over a wide temperature range. Elastomer improvement grades, on the other hand, differ in the temperature dependence of their impact properties depending on the reinforcement content, but exhibit high impact resistance due to the elastomer improvement effect. In particular, the following tendency can be observed: As the reinforcement content of a material decreases, the effect of the impact strength (toughness) improvement with elastomers increases.
[General reinforced grades]
1 A504X90 (standard) and A604
Fig. 5.38 Temperature dependence of notched impact strength

Fig. 5.39 Temperature dependence of un-notched impact strength
2 A310MX04 (standard) and A610MX03
Fig. 5.40 Temperature dependence of notched impact strength

Fig. 5.41 Temperature dependence of un-notched impact strength
[Elastomer improvement grades]
3 A673M、A575W20、A495MA2
Fig. 5.42 Temperature dependence of notched impact strength

Fig. 5.43 Temperature dependence of un-notched impact strength
[Unreinforced grades]
3 A900 and A670T05
Fig. 5.44 Temperature dependence of notched impact strength

Fig. 5.45 Temperature dependence of un-notched impact strength